The Fur-B-Gone Roller is one of the World's Best Pet Hair Remover. By simply moving the pet hair roller back and forth, you immediately track and pick up cat hairs and dog hairs embedded deeply in sofas, couches, beds, carpets, blankets, comforters and more.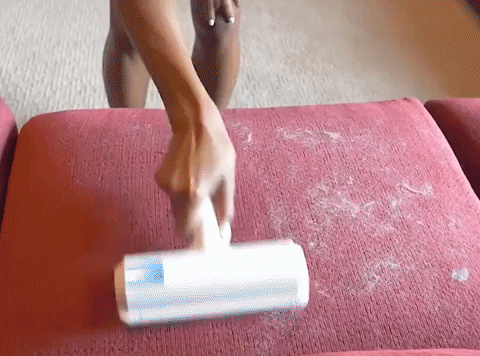 You have probably tried all types of pet hair and lint removal products… from sticky roller tapes to products that cannot be used over and over again.
With the World's Best Pet Hair Remover, you'll never need another gadget! No adhesive or sticky tape, no power source required, clean and convenient pet hair remover. They make great gifts.
Features:
1. This product can remove pet hair from the furniture but cannot remove the hairball.
2. It has a wide application, such as the sofa, carpet, bed or other furniture.
3. One hand to operate, saving much time and efforts, easily and conveniently.
4. The 2-way design has higher efficiency.
5. Adopting high-quality material, this product has a long service life and easy to clean.
Because of high demand please allow 12-20 DAYS for shipping. 
Guaranteed safe and secure checkout!